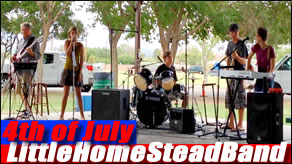 FLashBack Happy 4th of July!
Back in 2014, we played music at the park for 4th of July. Here's a flashback at the event. Are we still playing? You bet. Stay tuned for our upcoming musical animation :) ...See More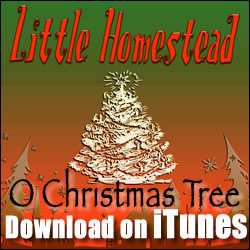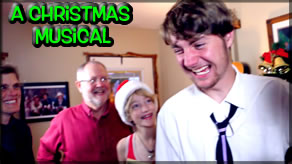 CHRISTMAS SPECIAL: Full Version "A Christmas Musical" Holiday Short
Merry Christmas!!!
Merry Christmas! This is the full version of the holiday musical short, "A Christmas Carol" mash-up. It is a combo of Halloween Past, Thanksgiving Present and Christmas Future all in one complete video :) Hope you are having a wonderful holiday and that you have a Prosperous New Year!!! ...Watch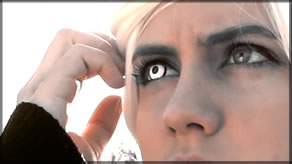 CHRISTMAS SPECIAL: Ep3 "Christmas Future" Musical Short
Merry Christmas!!!
Merry Christmas! The grand finale is upon us! This Christmas special is part of a three piece series! If you've been following, then the wait is over! This is Episode 3 of the continuing musical short from Thanksgiving & Halloween. Please enjoy this film and if you want to see the full version, it will be posted Christmas Day :) Hope you have a spectacular Christmas filled with lots of love!!! ...Watch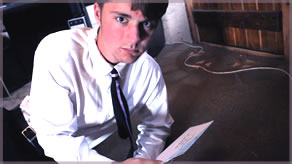 THANKSGIVING SPECIAL: Ep2 "Thanksgiving Present" Musical Short
Happy Thanksgiving!!!
Happy Thanksgiving! This is Episode 2 of the continuing musical short from Halloween. It's a "Christmas Carol" mashup of Halloween, Thanksgiving and next month, Christmas. Please enjoy this film and stay tuned, the story ends next month!! Hope you have a spectacular Thanksgiving filled with lots of cornucopias!!! ...Watch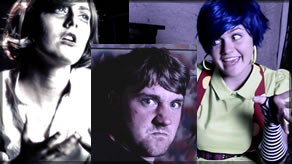 HALLOWEEN SPECIAL: Ep1 "Halloween Past" Musical Short
Happy Halloween!
Happy Halloween! We wanted to do something special this year that included a bit of homemade music!! Please enjoy this film and stay tuned, the story doesn't end here!!. Hope you have a spectacular Halloween filled with lots of goodies!!! ...Watch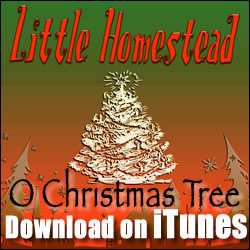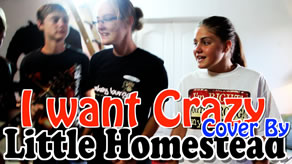 WATCH I Want Crazy Cover
This cover has been quite the journey. It would never have made it to YouTube if not for some perseverance. We had the song recorded. We were ready to shoot the music video. After listening to it again though we decided it really wasn't going to cut it. The timing wasn't right.
We all sat down to a family meeting and discussed cutting the song and trying another one, or putting our noses to the grindstone and doing it over. We came to the conclusion that we didn't want to quit. So, Dad slaved the cajon to a click track and we had another go. ... More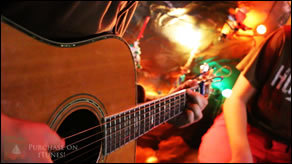 WATCH "O Christmas Tree" Cover
Bree put together a remake of the traditional song, O Christmas Tree. Shae and Bree perform the song in this video which is also available for download on itunes ...See More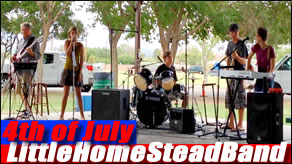 WATCH 2nd try at 4th of July
Here are some highlights from this years 4th of July performance. A special thanks to Mom/Grandma for videoing all the songs on her iPhone! Without her, this video would not be possible. ...See More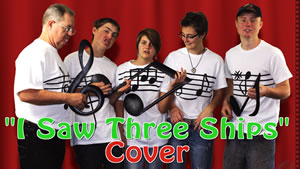 WATCH "I Saw Three Ships" Christmas Cover
It's Christmas time again! What better way to get into the Holiday spirit than singing some tunes!
The band got together to decide what cover we should take on this year. We debated on a few but, we soon settled on this one. That Irish feel is our favorite sound. What's an Irish tune without the groove of an old fashion fiddle? ...Read More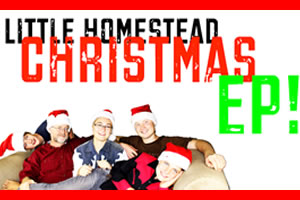 FLASHBACK Christmas EP
We had so much fun putting this Christmas EP together and what a learning experience! I mean, I've worked with ProTools before but this was different. I wanted every track to be as perfect as possible. But every album or EP in this case, needs to begin somewhere.
Shae and I started remaking several traditional Christmas songs in hopes of bringing them a fresh new Little Homestead feel. Unfortunately, we had way too many so we had to cut back on quite a few. I guess we got a little carried away. But, in the end, we had three we were happy with, God Rest Ye Merry Gentlemen (a beachy style), Away In The Manger, and Gloria. However, we were missing something very important, an original!... More
WATCH Left, Right!
We are so excited to share with you our new single Left, Right! Writing, recording, and filming the music video was a great learning experience for all of us. Everyone worked hard interpreting what Bree had in her head. We had a few rough spots, but everyone was able to change.
Bree loves writing. She was trying to find a rhyming phrase for "when will you get that she's not right." Shae, who was in the room at the time, had just finished "Percy Jackson and the Olympians" by Rick Riordan. She must have had the character "Annabeth" on the brain as her eyes got real big and she said, "She wears armor into the fight!"
Recording was a bigger task than normal because we added Bryson and Shae to the mix. But, hey, "Can't never did nothing!" We love the challenge ... More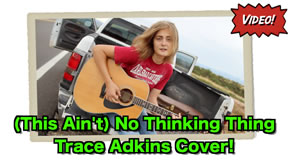 WATCH This Ain't No Thinking Thing Cover
I had just purchased Pro Tools and was looking for a song to cover that would broaden my skill of the program. "(This Ain't) No Thinking Thing" by Trace Adkins was stuck in my head. I had wanted to cover it for awhile. Now was the prefect time! I set to work at around 11 in the evening and was done around 1 am. It was only supposed to be a test recording but when Mom and Dad came in to hear it the next morning, they encouraged me to make a music video and put it out on YouTube.
The day was rainy and cloud covered just perfect for filming. I had watched several video's on YouTube that featured walking down a road. I liked the look and wanted to try it. Mom and Dad came with me to film and we set out for a newly paved road close to home. Filming was kinda fun as there was a herd of friendly cattle that thought we were going to shower them with treats ... More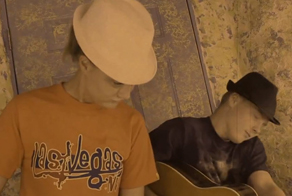 WATCH Feeling Good
"Feeling Good" was written by Anthony Newly and Leslie Bricusse for the 1965 musical The Roar Of The Greasepaint - The Smell Of The Crowd
starring Cy Grant, who sang the original version of the song. However, you may know the artists Nina Simone, Muse, Michael Bublé, and a few others.
I'm not sure where I first bumped into the song but I think it was on YouTube. The first time I heard it, I was in love. LOL. Not only did I like the sound of it, but I loved the fact that it was from a 1965 musical! Garen and I got together and brain stormed on the audio. Mom helped with the visuals. It was so much fun to put together. Enjoy! ... More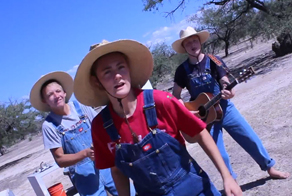 WATCH Hillbilly Kitchen
I wrote and recorded this song for an appliance video contest. We filmed the music video on a set made from old appliances near our hoop barn. Unfortunately, we missed the contest entry deadline by 2 days! To make up for it, we decided to put it out on iTunes! Check it out! ... More